So What Is The Answer? Who Drinks More Wine? France of the US?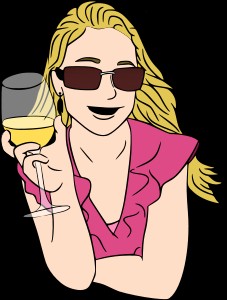 France is still the winner in this category. They are on a of the leading producers of wine and a leading consumer. The US however is moving in. Not necessarily on wine production, although they are not too far behind the top 3 producers (France, Italy and Spain), but in wine purchasing.
The French have been slowing down in their purchase of wine according to experts. And in 2013, the US bought more wine than any other country.
Are there any explanations for this change? There may indeed be a few things at play to account for the change. Americans have become much more wine savvy. When we think of wine, we generally think of Europe, but now America not only makes some brilliant wine, they also have greater access to some of the best wines in the world. And they are enjoying it more and more.
Another factor that may contribute to this changes has to do with the cultural changes happening in Europe. In some areas, the Europeans are working longer hours and missing that relaxing and wine consuming time.
And this istruly a shame!
Go here for some more details.